Powerful Tools For WordPress [That Focus On Conversions]
Want an amazing blog? Then you'll need amazing tools for WordPress.
Building a blog can be hard ….or it can be easy. 
In this post I'm going to share with you a collection of tools for WordPress I discovered that make it easy.
I have developed well over 100 websites with WordPress and have used probably good 50+ themes in the process so I definitely have experience when it comes to using other themes.
I've tried OptimizePress, Genesis, Avada and many, many smaller themes.
I have yet to find a WordPress theme that compares to ThriveThemes when it comes to ease of use, aesthetics & marketing conversion.
You should use ThriveThemes if you're serious about your blog and want to turn it into an income stream.
Why You Need Thrive Themes
First, if you don't have a blog yet…be sure to check out this post because it will show you how.
1. To Build An Email List
If you want to make money from your blog, the number one asset you can create is your email list.
Your list doesn't belong to anyone else but you. Your FB page, your Twitter following.. sorry they don't belong to you. They belong to Facebook and Twitter. Your YouTube subscribers, they belong to Google.
You MUST build a list of people that you have 100% control over communicating with.
Having a list has always been and will probably continue to be one of the greatest assets you can build for your online business!
2. To Get People To Take Action
The best way to serve your readers is to keep on giving and it makes sense, for those who want it, to ensure they get what you're giving…easier.
So make it easy for people to take action. And at the same time, make it easier for you to continue giving.
3. And To Do It All With Ease & Beauty
Who wants to learn to program? CSS? HTML? Javascript? Not me. And my guess is ..probably not you either.
So don't. There is no need for any of this when you use the tools listed below.
It's More Than Just A WordPress Theme – It's A Conversion Toolkit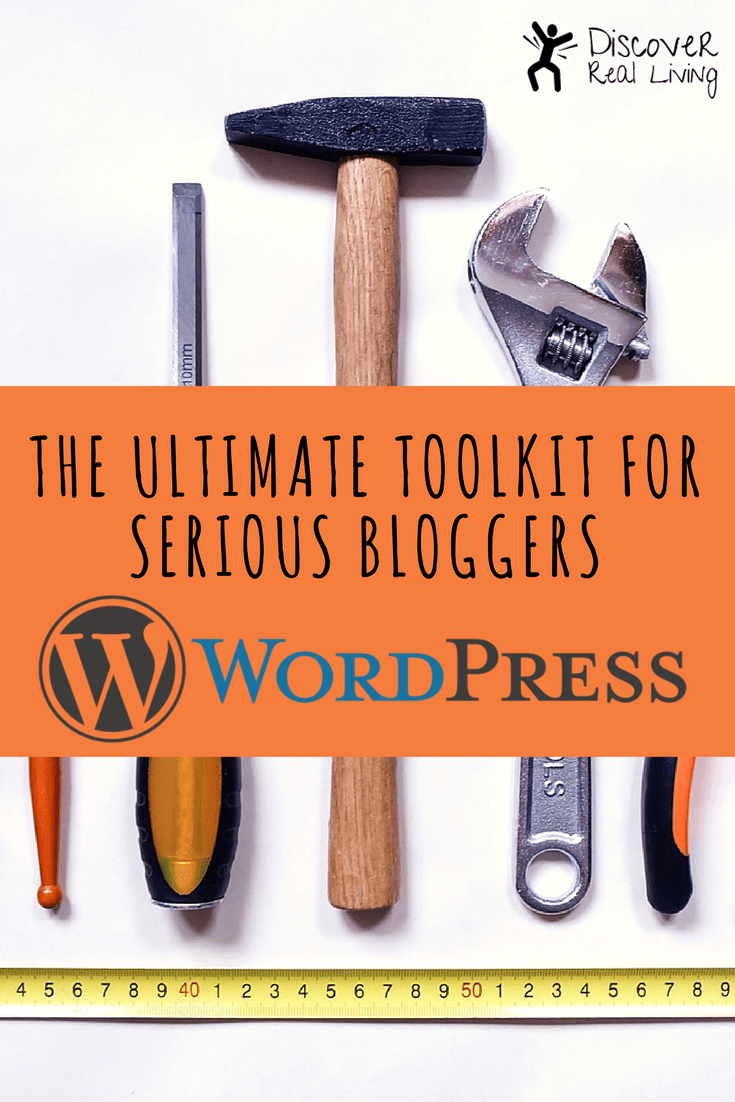 ThriveThemes is not just a theme.
It's actually a number of themes + a number of plugins – one of which is called Thrive Content Builder which I will tell you about later.
There are currently (as of the date of this post) 10 actual themes to choose from. You can purchase just one theme….or a membership (which when you're done reading this post – I'm sure is what you'll want).
Built For Speed
I have seen a dramatic increase in the responsiveness of all the sites that I've used Thrive Themes on. Light and efficient code and image compression are two of the reasons it's so lightning fast.
Google loves fasts sites so if you're is taking more than 3-4 seconds to load, you'll want to find out what's slowing it down OR consider upgrading to Thrive Themes, otherwise, you maybe losing traffic.
Here's a tool you can use to test the speed of your site: https://tools.pingdom.com. If it's more than 5 seconds, I'd find out why and fix it…fast.
Conversion Included
All the themes include smart conversion elements that make it dead easy to add opt-in forms to any page, post or sidebar on your site. And these features connect easily to almost all of the email marketing systems available today.
Speaking of op-tins….if you haven't signed up to my email list, here's the form that literally took me 3.5 seconds to add to this post.
See how easy that was? 😉 And that's just the basic form. You'll see a fancier one at the bottom of this post that also took about about the same amount of time to add.
Easy On The Eyes
The themes look amazing! I mean… doesn't this site look great? Guess what? It's a ThriveTheme! And it took me only a couple hours to have it the whole thing setup exactly how I wanted….no programming necessary. The use of fonts, colors, and other elements meant for greater engagement and readability.
Page Generator (Including Landing Pages/Opt-in Pages/Squeeze Pages)
All themes include an easy page generator including Landing Pages. Want to create a highly converting page quickly? You can literally create a lead opt-in page, a sales page, a thank you page, a download page …all within minutes. All you have to do it add the copy. See video below.
Want a landing page with no other distractions like headers, footers, sidebars and unnecessary links? You can create one in seconds.
For example, you might have a product or a free download to offer and you want to send people to a page that is often called a "squeeze" page. You can create one that has its own unique look (separate from your site look).
I'm just amazed at how flexible, easy to use and fast these themes are.
Here's a demonstration of me in the backend of my site creating a landing page. Just so you can literally see how it works and how fast it is.
Mobile Friendliness Built In
Mobile friendly is built in to all Thrive Themes.
This is so important today more than ever.
If you already have a website or blog…have you tried looking at it on your phone? If not, do it now. How's it look?
I was just at a new client meeting today and he was so proud of his website. His daughter had completed it for a college project. When I left his office I looked at it on my phone and although some of it was mobile friendly, there were some very obvious parts that weren't and they were the first thing you saw.
So many business owners still aren't paying close enough attention to this.
But with Thrive Themes you won't have to worry too much about it….cause it's already done for you! 🙂
It's Easy To Use – What You See Is What You Get
This is where I share with you about one of my favourite tools for WordPress from Thrive Themes – the Thrive Content Builder. You should use Thrive Content Builder because it will dramatically increase the amount of time to build any type of page and it's so enjoyable to use.
This is what sold me on using this theme. Soon as I watched this video (click "Warning" box below) I knew I had to have it as it would save me so much time and solve so many of my problems.
So I recommend clicking this warning image below.
If you are already familiar with WordPress – You will be astounded.
If you are new to WordPress, don't bother learning the old way – this is what will make your life as a blogger or online business owner so much more enjoyable.
What did you think of that? If you know WordPress I bet you're as impressed as I was.
Can you not see how something like this will make your life so much easier?
You can purchase this plugin separately or get it as part of a membership – which I'm sure you're getting closer to and is what I did cause I wanted all these goodies on my site. But we're not done yet. There is sooooo much more!
Can you tell I love these products??? LOL
Impressed Yet? Wait There's More…
Thrive Leads Plugin
Thrive Leads is a powerful engine for building your mailing list (what I was talking about at the beginning of this post).
This plugin allows you to create a variety of op-tin forms on your site, from ribbons across the top, sidebar widgets, pop-up widgets in the bottom corner, exit popups before a person tries to leave and more.
You can watch this video for more details on Thrive Leads – so you can get more leads.
Thrive Ultimatum Plugin
If you're serious about making money on your blog this is the ultimate tool for WordPress that can really drive sales. Thrive Ultimatum is a conversion machine. It allows you to put time limits on your offers. Sales that are only available for 24 hours will generate far more revenue than a sale that's just always there.
You can create time limits of just a few minutes to weeks or months. It also allows you to create evergreen offers which start each time a visitor takes a certain action.
If you want to see your sales go like the chart below…then get Thrive Ultimatum.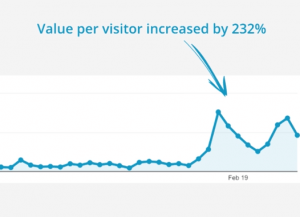 Watch this presentation of what Thrive Ultimatum and how it can increase your sales by giving people deadlines and getting the to take action faster.
Thrive Headline Optimizer Plugin
You have 2.6 seconds to capture someone's attention with your headline. This plugin is a "set it and forget it" system where you can enter a bunch of different titles for a blog post and this plugin will track the results of each until eventually it has enough data and will show only the clear winner.
Sounds like fun! Check out Thrive Headline Optimizer to A/B test your headlines and use the best one. Oh and by the way I'm using it for this blog post, so if you got this far into the post, it's a pretty good chance that Headline Optimizer played a fairly large part in getting you here. Thank you Headline Optimizer!
Thrive Ovation Plugin
This plugin also allows you to create a "set it and forget it" system for collecting and displaying testimonials throughout your site. It's incredibly powerful. You can quickly get approval for displaying testimonials, convert comments into testimonials, display different groups of testimonials on different pages and collect testimonials on any page.
Check out Thrive Ovation to automate your testimonial collection and display. Testimonials sell!!
Thrive Landing Pages Plugin
Want to build a high converting landing page fast? Thrive offers a wide variety of beautiful and effective pages that literally take minutes to setup. You definitely can't go wrong with Thrive. (Can you tell how much I love these products yet?)
Click any of the images below for a sneak peek into some of the templates you can start with then keep or customize further (quickly and easily). You can also see my demo video above in case you missed it.
Click here to watch a video about Thrive Landing Pages and how it's so easy to create landing pages for anything.
Thrive Clever Widgets Plugin
If your site uses a "one size fits all" system for your sidebar then it's far from ideal.
This plugin allows you to show exactly the right message to the right person at the right time. So if you're blogging about crafts, you can show knitting widgets on pages & posts that are about knitting, sewing widgets on pages & posts that are about sewing and kids craft widgets on pages & posts that are kid related. How sweet is that?
Watch this video on Thrive Clever Widgets so that you can deliver custom content at the right time to the right person.
Thrive Quiz Builder Plugin
This is a new, fun plugin for Thrive Themes. Quizzes are highly engaging and if you hit the right spot, can go viral, creating a LOT of traffic and sign ups for you. Thrive Quiz Builder makes it easy to build a quiz and gives you all the tools you need to share it and make it spread.
Watch this video to learn more about Thrive Quiz Builder and how it can create viral sharing of your content.
Individual Pieces or Membership?
You could purchase each of these tools individually but you'd be paying around $67 per tool. Or you could grab their membership for as low as $19/month which honestly…
was a NO BRAINER for me!
Soon as I saw that price for all these tools, I signed up right away and have been an extremely happy customer ever since. I know you will be too. If you need two or more of these tools, it's an easy decision.
I have been using Thrive Themes for 3/4 of a year (as of the writing of this post) and I've been able to add features to my sites so fast and confidently.
It's been amazing. I'm using it for this site and I'm using quite a few of the tools…and soon all of them.
Get started with Thrive Themes Membership and EASILY take your blog to the next level of engagement, lead generation, development, and sales!
Tools For WordPress Should Include: Updates, Support & Training
I just wanted to say one last thing about their support.
Have you ever started using a theme and then something goes wrong and you have no one to ask for help???
I have…and so have many of my clients, but not anymore!
When you get the membership option from Thrive Themes you also get amazing support.
I've never waited more than 24 hours (and usually never more than 4 hours) for a response to a question or concern. That alone is invaluable.
I can't say I've ever had a better experience working with WordPress themes and plugins.
So tell me … Are you impressed with what Thrive has done?
If you're a new blogger you might be a little overwhelmed …that's ok. What I can tell you is that you're actually at an advantage because you can start fresh. If you get the membership you can add all of these tools to your site right away (or one at a time as you get to know them) but either way ..the membership is the way to go.
After 10+ years working as a web designer I have never been so impressed. I wish I had Thrive Themes 10 years ago.
If you're a long time blogger and ready to take your blog to the next level, Thrive Themes makes it easy! So easy! I can't even say it enough! Give it a try. I promise you will not regret it.
Leave a comment below…what do you think of all these tools? Have you found anything better than this collection?
PS. One last thing… their university and blog is also chock full of helpful articles and posts (not necessarily product related). Another amazing reason to pay attention to Thrive Themes. Check it out here!
SUBSCRIBE FOR MORE WAYS TO: MAKE MONEY, SAVE MONEY, TRAVEL MORE AND BE HEALTHIER
Enter your name and email address below. I promise - no spam will ever come from me. You can unsubscribe anytime!